Where Are People Moving To??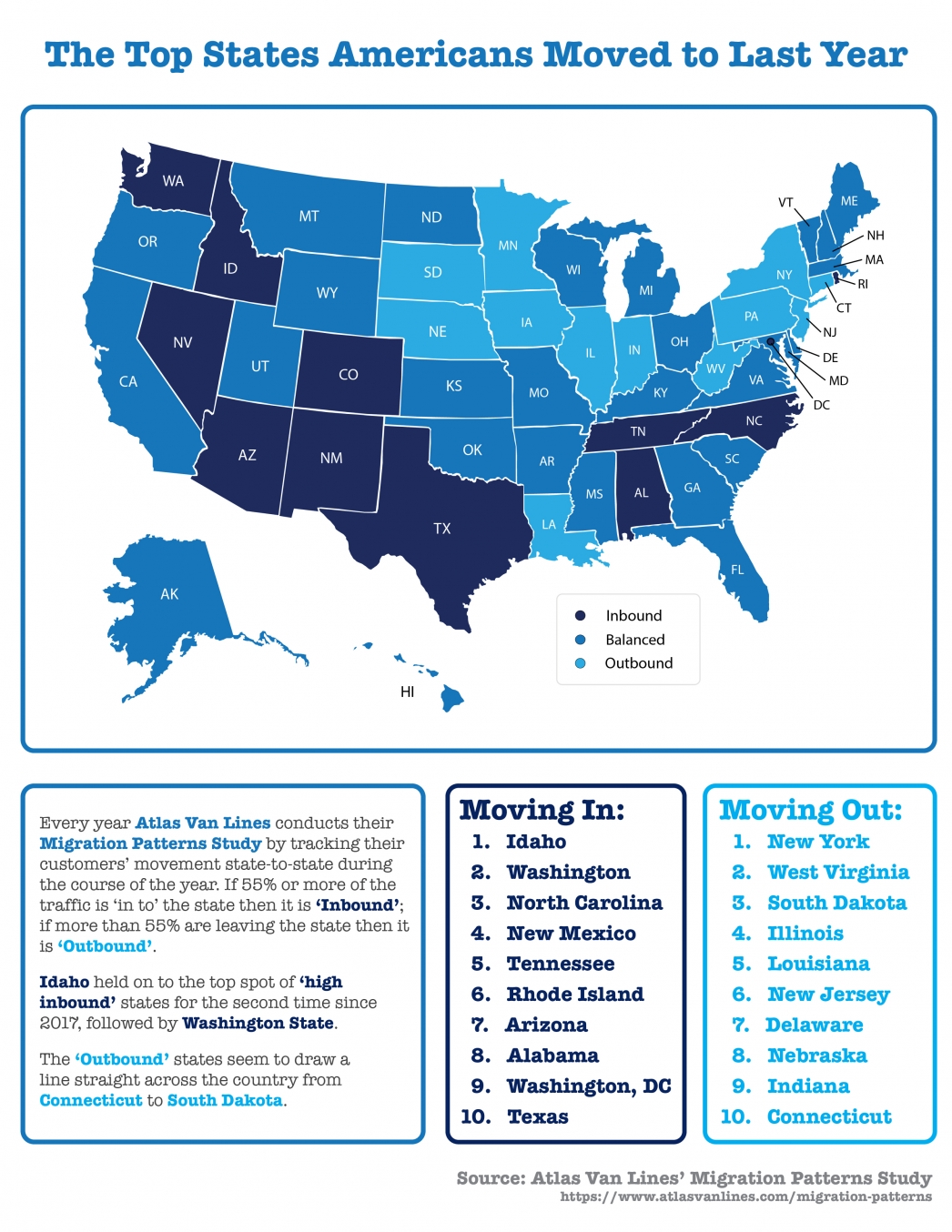 Some Highlights:
Americans are on the move, and the most recent Atlas Van Lines Migration Patterns Survey tracked the 2019 traffic flow from state-to-state.
Idaho held on to the top spot of 'high inbound' states for the second time since 2017, followed by Washington State.
New York was the country's outbound move leader in 2019, a designation it most recently held in 2014.
Experienced Realtor, Lisa Bailey-Harper, currently provides real estate information and services to home buyers located in and around Old Town Alexandria, Lorton, Fairfax County, Prince Georges County....